Past Exhibitions
Since its reopening in 1991, the Bowers Museum has hosted more than 80 exhibitions such as Treasures from the Royal Tombs of Ur, Secret World of the Forbidden City, The World of the Etruscans, Tibet: Treasures from the Roof of the World, Queen of Sheba: Legend and Reality, Mummies: Death and the Afterlife in Ancient Egypt, Terra Cotta Warriors: Guardians of China's First Emperor, Art of the Samurai: Selections from the Tokyo National Museum, Lucy's Legacy: The Hidden Treasures of Ethiopia, and Gods and Gifts: Treasures from the Vatican Ethnographic Museum.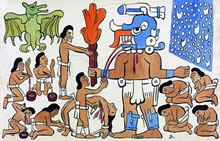 December 12, 2015- May 29, 2016
The sacred text Popol Vuh is a tale of the origins, traditions and history of the Quiché-Maya people. In 1931, the renowned Mexican muralist Diego Rivera produced a series of watercolors to illustrate this sacred book.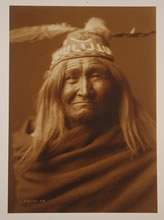 May 16, 2015 - November 29, 2015
The lure of the American West has entranced many throughout the course of history. Ansel Adams, Edward S. Curtis and Edward Weston were held captive by its promise, beauty and peril.
Read more: Adams, Curtis and Weston: Photographers of the American West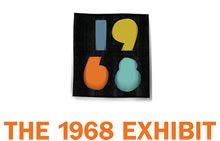 June 13, 2015- September 13, 2015
The Minnesota Historical Society, in partnership with the Atlanta History Center, the Chicago History Museum and the Oakland Museum of California, brings you a major exhibit documenting this pivotal year.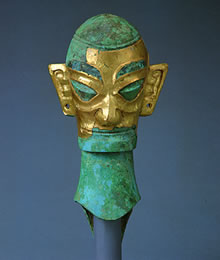 October 19, 2014 - March 15, 2015
Bowers Museum is proud to present the latest in its series of exhibits highlighting important treasures from around the world. China's Lost Civilization: The Mystery of Sanxingdui will include objects from the discovery termed "the ninth wonder of the world" and acknowledged by many scholars as one of the greatest archaeological finds ever to be unearthed.
Read more: China's Lost Civilization: The Mystery Of Sanxingdui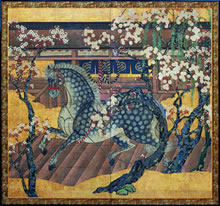 June 14, 2014 - February 22, 2015
The horse's impact on both Chinese and Japanese culture cannot be overstated. They shepherded goods, people and ideas across the expansive and varied climates of a continent during the height of the Silk Roads. They were indispensable as military chargers and aided in the expansion and control of empires.
Read more: Heavenly Horses: Two Thousand Years of Chinese and Japanese Equine Art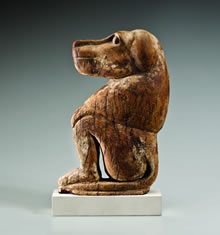 Soulful Creatures: Animal Mummies in Ancient Egypt is the first major exhibition to focus on one of the most fascinating aspects of ancient Egyptian culture and religion—the mummification of animals. Drawn from the renowned collections of the Brooklyn Museum, Soulful Creatures features choice examples from among the many millions of mummies of birds, cats, dogs, snakes, and other animals preserved from at least thirty-one different cemeteries throughout Egypt.
Read more: Soulful Creatures: Animal Mummies In Ancient Egypt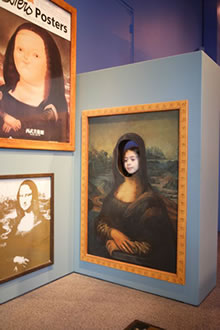 Step inside the framework of famous paintings and experience art like never before in Framed: Step into Art, opening at Bowers Museum's Kidseum on Sunday, January 26, 2014. Children and adults can enjoy a robust noontime meal in Grant Wood's Dinner for Threshers, climb into