Past Exhibitions
Since its reopening in 1991, the Bowers Museum has hosted more than 80 exhibitions such as Treasures from the Royal Tombs of Ur, Secret World of the Forbidden City, The World of the Etruscans, Tibet: Treasures from the Roof of the World, Queen of Sheba: Legend and Reality, Mummies: Death and the Afterlife in Ancient Egypt, Terra Cotta Warriors: Guardians of China's First Emperor, Art of the Samurai: Selections from the Tokyo National Museum, Lucy's Legacy: The Hidden Treasures of Ethiopia, and Gods and Gifts: Treasures from the Vatican Ethnographic Museum.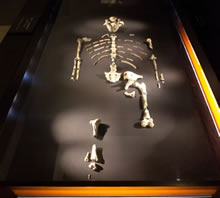 Lucy's Legacy gives visitors the opportunity to further their understanding and place in the human family. Discovered in the late 20th century by American Paleoanthropologist Dr. Donald Johanson in Ethiopia, Lucy is the oldest and most complete adult fossil of a human ancestor that has been found in Africa to date.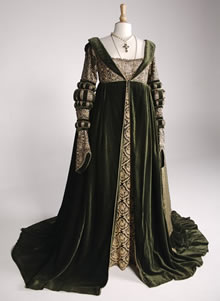 Discover the glamour, luxury and artistry of cinematic couture in this exhibition from the renowned British costumer, Cosprop Ltd and organized by Exhibits Development Group.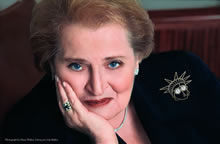 The Albright collection consists of pins that Secretary Madeleine K. Albright, America's ambassador to the United Nations (1993-1997) and the first woman to occupy the position of U.S. Secretary of State (1997-2001)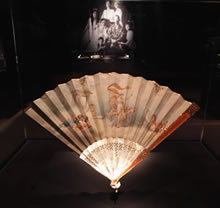 Discover the spectacular designs of Peter Carl Fabergé, the master goldsmith and legendary jeweler still celebrated for his inventive designs and meticulous craftsmanship, through a special exhibition, Fabergé: Imperial Jeweler to the Tsars.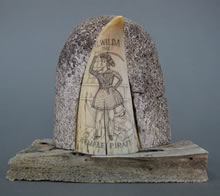 * closing date subject to change
The bygone era of American whaling led men on distant voyages in search of the giants of the sea. In spare time, these whalers carved the teeth, bone and other unused parts of the whale, developing a tradition that came to be called scrimshaw.
Read more: Scrimshaw: The Art and Craft Of The American Whaler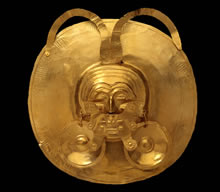 Sacred Gold: Pre-Hispanic Art of Colombia from the renowned Museo del Oro in Bogotá, Colombia includes over 200 gold figures and ornaments full of expression and inventiveness inspired by the natural environment and by supernatural visions. A selection of ceramic tomb figures and stone tools accompany the exhibition.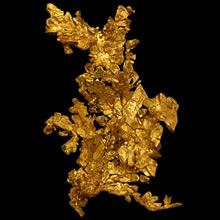 Visitors will see immeasurable riches in this exhibition including: stunningly beautiful specimens of native California gold; coins, bullion, and recovered treasure from sunken ships.