Past Exhibitions
Since its reopening in 1991, the Bowers Museum has hosted more than 80 exhibitions such as Treasures from the Royal Tombs of Ur, Secret World of the Forbidden City, The World of the Etruscans, Tibet: Treasures from the Roof of the World, Queen of Sheba: Legend and Reality, Mummies: Death and the Afterlife in Ancient Egypt, Terra Cotta Warriors: Guardians of China's First Emperor, Art of the Samurai: Selections from the Tokyo National Museum, Lucy's Legacy: The Hidden Treasures of Ethiopia, and Gods and Gifts: Treasures from the Vatican Ethnographic Museum.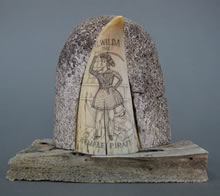 * closing date subject to change
The bygone era of American whaling led men on distant voyages in search of the giants of the sea. In spare time, these whalers carved the teeth, bone and other unused parts of the whale, developing a tradition that came to be called scrimshaw.
Read more: Scrimshaw: The Art and Craft Of The American Whaler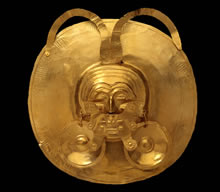 Sacred Gold: Pre-Hispanic Art of Colombia from the renowned Museo del Oro in Bogotá, Colombia includes over 200 gold figures and ornaments full of expression and inventiveness inspired by the natural environment and by supernatural visions. A selection of ceramic tomb figures and stone tools accompany the exhibition.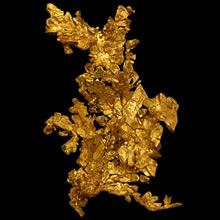 Visitors will see immeasurable riches in this exhibition including: stunningly beautiful specimens of native California gold; coins, bullion, and recovered treasure from sunken ships.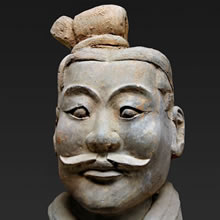 Enter the great tombs and temples of the powerful, and the cunning men and women who ruled imperial China. ''Warriors, Tombs and Temples: China's Enduring Legacy'' is a landmark exhibition drawn from China's most important archaeological excavations assembled in cooperation with seven leading Chinese institutions.
Read more: Warriors, Tombs and Temples: China's Enduring Legacy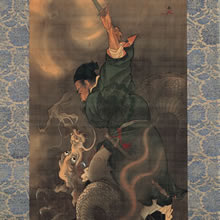 The Bowers Museum welcomes Japanese Masterpieces from the Price Collection, showcasing some of the very best screen and scroll painters of Edo Period Japan. Like no others these master artists produced stunning images meant to be contemplated and enjoyed.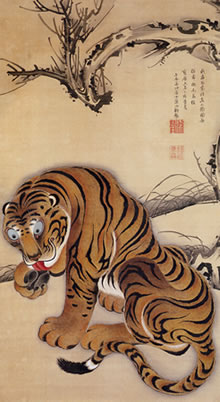 Exquisite and engaging, the scroll and screen paintings of Itō Jakuchū from the prestigious Price Collection have drawn crowds of over 1 million viewers. The Bowers Museum is proud to host this important exhibition in conjunction with the county wide JapanOC festival.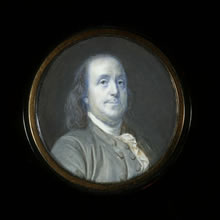 The story of America's most dynamic forefather, Benjamin Franklin, told through rare artifacts and engaging interactive experiences.
Featuring seventy-five rare and important artifacts from Franklin's life, this exhibition is an immersive, interactive visitor experience for all ages.