Past Exhibitions
Since its reopening in 1991, the Bowers Museum has hosted more than 80 exhibitions such as Treasures from the Royal Tombs of Ur, Secret World of the Forbidden City, The World of the Etruscans, Tibet: Treasures from the Roof of the World, Queen of Sheba: Legend and Reality, Mummies: Death and the Afterlife in Ancient Egypt, Terra Cotta Warriors: Guardians of China's First Emperor, Art of the Samurai: Selections from the Tokyo National Museum, Lucy's Legacy: The Hidden Treasures of Ethiopia, and Gods and Gifts: Treasures from the Vatican Ethnographic Museum.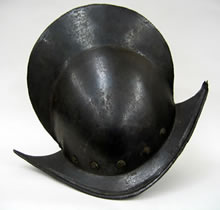 This August the museum opens its storerooms to let you encounter the weird and the wonderful as we celebrate 75 years of collecting at the Bowers. Never and rarely-before-seen objects from the museum's diverse collection will be on display.
Read more: Weird and Wonderful: Celebrating 75 Years of Collecting at Bowers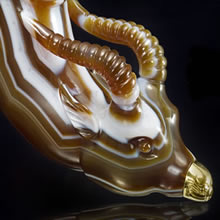 For over 35 years Harold Van Pelt has perfected the art of carving quartz and agate stones. The Bowers Museum is proud to be the first to assemble a body of Van Pelt`s work in an exhibition that highlights the remarkable beauty and extraordinary skill of gemstone carving.
Read more: Gemstone Carvings: The Masterworks of Harold Van Pelt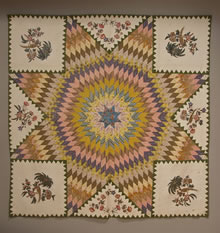 Back by popular demand, Quilts: Two Centuries of American Tradition and Technique presents the Bowers' most popular American quilts. To satisfy the curious and creative visitor, emphasis is placed on the quilts' construction techniques.
Read more: Quilts: Two Centuries of American Tradition and Technique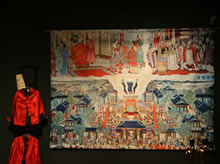 A historic exhibition of 150 objects drawn from the rich collections of the Xinjiang Uygur Autonomous Region Museum and the Xinjiang Institute of Archaeology in Urumqi, China reveals surprising details about the people who lived along the ancient Silk Road.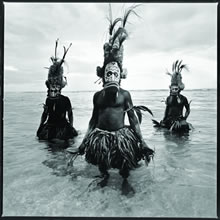 December 26, 2009 - June 6, 2010
Acclaimed documentary photographer Chris Rainier documents the intricate and mysterious cultures of New Guinea.
A stunning presentation of the intricate and mysterious cultures that inhabit the island of New Guinea,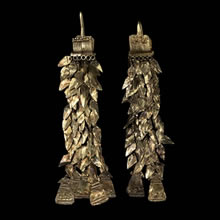 This exhibition features 20 pieces of fine ancient women's jewelry exemplary of Trojan craftsmanship.
Regarded as one of the world's most spectacular archaeological finds, the discovery of the Gold of Troy confirmed the existence of the flourishing pre-classical civilization and its legendary treasure.
Read more: The Gold of Troy: Ancient Jewelry from the Penn Museum Collection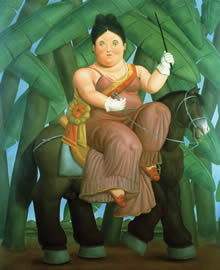 Colombian artist Fernando Botero's unique style is recognized and renowned world-wide for the voluminous forms and sensuous figures found within his painting, sculpture and works on paper.