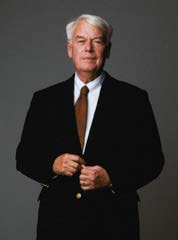 Bowers is full of excitement this fall with fantastic programming surrounding our two featured exhibitions:
Knights in Armor and African Twilight, not to mention Kidseum's Kings, Queens & Castles. For those of you who attended our Knights in Armor opening, I hope you enjoyed our new format of a lecture prior
to the exhibition viewing. Demand was beyond our expectations and our guest speaker, Jonathan
Tavares, graciously agreed to deliver his lecture twice to accommodate the high turnout!
That same weekend, thanks again to the efforts of Anne Shih, we hosted a very elegant Night of Knights Candlelight Dinner, chaired by Dee Dee Anderson. We transformed the museum into a medieval castle! Guests stepped back in time to enjoy an authentic Italian feast illuminated by more than 250 candles flickering throughout the historic wing and galleria. The museum never looked so good, nor did we ever serve better food thanks to our great team at Patina Group and Tangata.
We are eagerly preparing for another breathtaking exhibition that will premiere in March—Guo Pei: Couture Beyond. This rare, magical display features the work of world renowned couturière Guo Pei. For more than 20 years, Guo Pei has been dressing celebrities, royalty, and politicians from around the globe who turn to her for show-stopping creations. Bowers members can look forward to being riveted by the more than 40 masterpieces on view from March 10 to July 10, 2019.
With the holidays drawing near, look for a special thank you in the mail coming your way in the next few weeks. You'll see a colorful snapshot of all that you make possible with your continued support and membership. We are grateful!
Best wishes,
Peter C. Keller, Ph.D