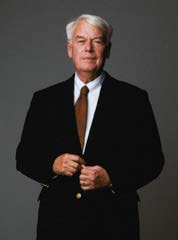 Our current exhibition, Guo Pei: Couture Beyond, has had an overwhelming response from visitors. As such, we must thank Guo Pei for allowing the Bowers to extend the exhibit until July 21 due to popular demand. I hope that we will be able to bring her creations back in the near future, but she is in huge demand with exhibitions planned for Singapore, London, and Paris.
Our exhibits and public programs this upcoming year are exciting. As you can see from the cover of this edition of Passport, we are presenting a major exhibition on Mexican Master Tamayo and his special relationship with Mixografia, a legendary print studio founded in Mexico City and currently operating out of Los Angeles. Dimensions of Form: Tamayo and Mixografia opens September 21 and runs through January 19, 2020. We will then welcome Arthur Beaumont: Art of the Sea on October 26. This collection of watercolors by Arthur Beaumont (1890–1978) depicts the activities and accomplishments of the United States Navy with scenes of the sea and the vessels that sailed on it.
Of course, your membership and support makes so much of what we do possible. Thank you, and I hope to see you in the upcoming months at the Bowers.
Best wishes,
Peter C. Keller, Ph.D