Current Exhibitions
The Bowers Museum has earned an international reputation for presenting exhibitions of the highest caliber. For its reopening in 1992, the Museum presented Tribute to the Gods; Treasures of the Museo del Oro, Bogota, and Porcelains from the Chang Foundation, Taipei. Since that time, the Bowers' special exhibition program has presented more than 60 exhibitions from around the world.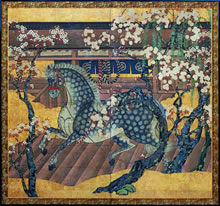 The horse's impact on both Chinese and Japanese culture cannot be overstated. They shepherded goods, people and ideas across the expansive and varied climates of a continent during the height of the Silk Roads. They were indispensable as military chargers and aided in the expansion and control of empires.
Read more: Heavenly Horses: Two Thousand Years of Chinese and Japanese Equine Art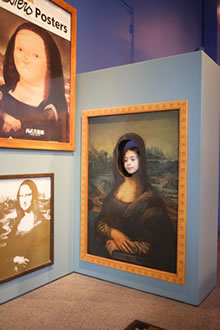 Step inside the framework of famous paintings and experience art like never before in Framed: Step into Art™, opening at Bowers Museum's Kidseum on Sunday, January 26, 2014. Children and adults can enjoy a robust noontime meal in Grant Wood's Dinner for Threshers, climb into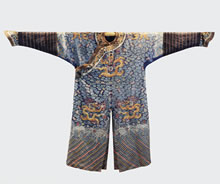 Curated by authorities of Chinese history and culture from the Shanghai Museum, this incredible collection portrays the evolution of Chinese art and culture.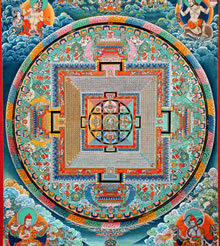 *closing date is subject to change
The nine oversized paintings shown in this exhibition are all the work of one extraordinary 69-year-old Buddhist monk named Shashi Dhoj Tulachan, a second generation thangka artist living
Read more: Sacred Realms: Temple Murals by Shashi Dhoj Tulachan From the Gayle and Edward P. Roski Collection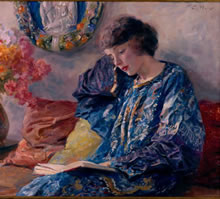 Classic California: Recently Conserved Paintings from the Permanent Collection features 22 paintings by California's most celebrated artists of the late 19th and early 20th centuries that have been conserved from the Bowers Museum's permanent collection.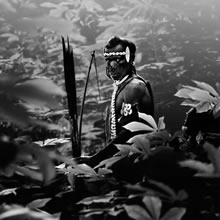 Experience exquisite masterpieces and dynamic objects from the vast and diverse Pacific Islands in this special exhibition guest curated by Chris Rainier.
Photographer Chris Rainier guest curates this exhibition of art from the South Pacific.
Read more: Spirits and Headhunters: Art of the Pacific Islands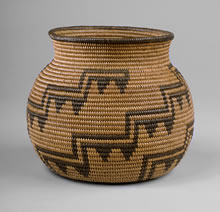 This installation showcases the Bowers' extensive permanent collection of Native American art and artifacts in stone, shell, plant fiber (through spectacular basketry) and feathers.