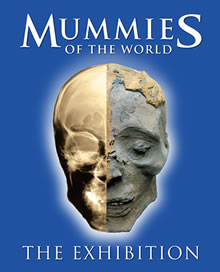 March 19, 2016 - September 5, 2016
Inside every mummy is a story waiting to be told.
Mummies of the World portrays a once-in-a-lifetime collection of real mummies and artifacts from across the globe. This compelling collection, presented with reverence and dignity, includes ancient mummies dating back as far as 4,500 years.