Upcoming Exhibitions
*Exhibitions subject to change!
---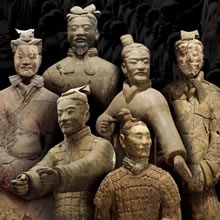 Opening April 2019
The Bowers Museum is thrilled to announce that it will be presenting an exhibition highlighting China's terra cotta soldiers for a third time in the museum's history.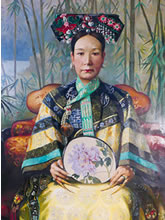 November 12, 2017- March 11, 2018
Empress Dowager Cixi (1835-1908) stands in the center of modern Chinese history. While most commonly understood as a politician, this formidable matriarch was also introduced to Western audience or reader as a connoisseur, patron and even creator of art in the early twentieth century, a phenomenon that interestingly fell unnoticed in modern scholarship.
Read more: Empress Dowager Cixi: Selections from the Summer Palace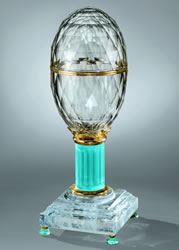 Opening April 22, 2017
For over 35 years Harold Van Pelt has quietly been perfecting the art of carving quartz, rock crystal and agate gemstones. Gemstone Carvings: Masterworks by Harold Van Pelt is a display of his mastery.
Read more: Gemstone Carvings: Masterworks by Harold Van Pelt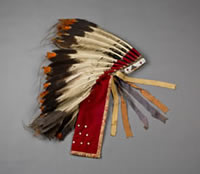 April, 2018- August, 2018
After a long journey around the world, the Bowers Museum's special exhibition featuring selections from our own Native American collection will be on view in Santa Ana!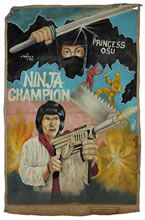 April 1, 2017 - June 2017
Muscles. Ninjas. Cyborgs. What do these three things have in common? All can be seen depicted on flour sack canvases at the Bowers this Spring in Reel Art: Movie Posters from Ghana.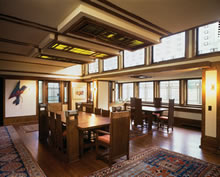 June 24, 2017 - August 20, 2017
Frank Lloyd Wright: Architecture of the Interior presents the lesser-known aspects of his designs, focusing on the furnishings and ornamentation of his revered spaces. This exhibition features high-quality reproduction drawings of interiors, furnishings, and household objects, which offer insight into Wright's inception of a grand idea down to the smallest details and objects.