Join us for a very special evening of dinner at Tangata with cuisine inspired by Frida Kahlo's personal favorite dishes, live music, flower headdress artmaking and a tour through the spectacular exhibit with Frida herself!
*Dinner is inspired by the cookbook and memoir: Frida's Fiestas: Recipes and Reminiscences of Life with Frida Kahlo by Marie-Pierre Colle and Guadalupe Rivera (Diego Rivera's daughter)
*Live music provided by Mariachi Divas from 5:30 PM - 7:30 PM!  
*Doors will open at 5:30 PM for guests to enjoy exploring the Frida Kahlo: Her Photos exhibit, shopping in the Frida gallery store, grabbing a drink in the restaurant and getting creative at the artmaking station!
Dinner/Tour options: Space is limited. Advanced reservations are required by Friday, June 2 at Noon. 
Dinner at 6 PM, tour at 7:30 PM: PURCHASE TICKETS
Dinner at 7:30 PM, tour at 8:45 PM: PURCHASE TICKETS
Dinner Menu
SOPA SECA DE FIDEO
THIN NOODLES, PASILLA CHILI'S, HEIRLOOM TOMATO, AVOCADO
CHICKEN ESCABECHE
PICKLED CARROTS, CIPPOLINI ONIONS, POTATOES, THYME AND OREGANO
PINE NUT FLAN
SPEARMINT, MACERATED FRUIT, SALTED CARAMEL
Location: Tangata at Bowers & Frida Kahlo: Her Photos Exhibit 
Ticket info: Member $65 | General $75
TICKETS: Online or onsite. Questions? E-mail programs@bowers.org or call 714.567.3677. Proceeds benefit Bowers Museum Education Programs. Tickets are non-refundable.
Image Credit: Frida and Diego with friends Anonymous, ca. 1945 ©Frida Kahlo Museum
Banco de México Fiduciario en el Fideicomiso Museso Diego Rivera y Frida Kahlo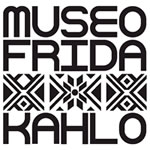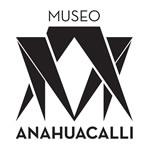 Frida's Fiestas: Recipes and Reminiscences of Life with Frida Kahlo
PURCHASE Book