Past Exhibitions
Since its reopening in 1991, the Bowers Museum has hosted more than 80 exhibitions such as Treasures from the Royal Tombs of Ur, Secret World of the Forbidden City, The World of the Etruscans, Tibet: Treasures from the Roof of the World, Queen of Sheba: Legend and Reality, Mummies: Death and the Afterlife in Ancient Egypt, Terra Cotta Warriors: Guardians of China's First Emperor, Art of the Samurai: Selections from the Tokyo National Museum, Lucy's Legacy: The Hidden Treasures of Ethiopia, and Gods and Gifts: Treasures from the Vatican Ethnographic Museum.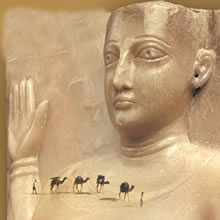 Queen of Sheba: Legend and Reality explores the modern legend of the Queen of Sheba as portrayed in cultures around the world. The Queen of Sheba has always been a wonderfully intriguing figure famed for her beauty and wealth, although much of her true identity remains unknown.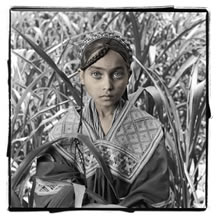 Bridges to Understanding explores and celebrates the exquisitely meticulous work of award-winning and world-renowned photographer, Phil Borges.
For more than 25 years, Borges has been taking breathtaking and stunning black and white photos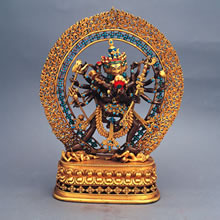 For most Americans, Tibet represents the mysterious isolated land of an ancient culture struggling to maintain its traditional ways; a sort of mythical Shangri-La lost to time in the shadows of the towering Himalayas at the crossroads of Central Asia.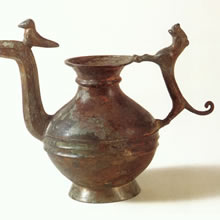 Symbols of Power: Masterpieces from the Nanjing Museum features national treasures from one of China's premier museums, the Nanjing Museum, travelling outside of the country for the first time.
Read more: Symbols of Power: Masterpieces from the Nanjing Museum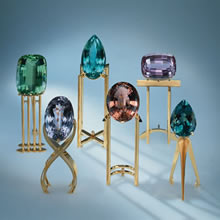 Curated by Bowers Museum President Peter Keller, Ph.D., this exhibition features some of the world's finest known gems.
On display are more than 300 rare gems, including the largest faceted gemstone, weighing 220 pounds or 500,000 carats;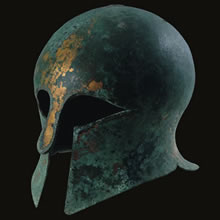 Two thousand years ago in an area now known as Tuscany, the Etruscans gave us the concept of the banquet, Roman numerals, the keystone arch, aqueducts, and even the toga. They developed the first cities in Europe and were the first to cultivate olives.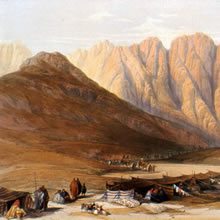 The Holy Land: David Roberts, Dead Sea Scrolls, House of David Inscription features about 50 lithographs from the 19th century by Scottish artist David Roberts, who was the first major Western artist to travel and record many important historical sites in the Middle East.
Read more: The Holy Land: David Roberts, Dead Sea Scrolls, House of David Inscription