Upcoming Exhibitions
*Exhibitions subject to change!
---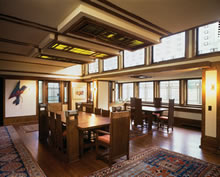 June 24, 2017 - August 20, 2017
Frank Lloyd Wright: Architecture of the Interior presents the lesser-known aspects of his designs, focusing on the furnishings and ornamentation of his revered spaces. This exhibition features high-quality reproduction drawings of interiors, furnishings, and household objects, which offer insight into Wright's inception of a grand idea down to the smallest details and objects.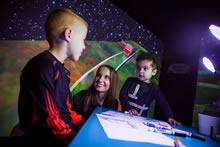 Future Park: Art + Technology at Bowers Kidseum
September 16, 2017-January 15, 2018
Members Preview: September 16 9am-12pm General Public opening September 16 12pm-4pm
Admission $10 for everyone over age 2, Free for Bowers Museum members and Santa Ana Residents on Sundays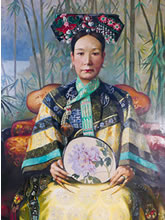 November 12, 2017- March 11, 2018
Empress Dowager Cixi (1835-1908) stands in the center of modern Chinese history. While most commonly understood as a politician, this formidable matriarch was also introduced to Western audience or reader as a connoisseur, patron and even creator of art in the early twentieth century, a phenomenon that interestingly fell unnoticed in modern scholarship.
Read more: Empress Dowager Cixi: Selections from the Summer Palace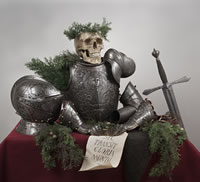 September 22, 2018 – January 13, 2019
Knights in Shining Armor features stunning masterpieces of European arms and armor, dating from the Medieval and Renaissance ages to the Romanticized Medieval revival of the 1800s.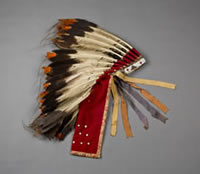 April, 2018- August, 2018
After a long journey around the world, the Bowers Museum's special exhibition featuring selections from our own Native American collection will be on view in Santa Ana!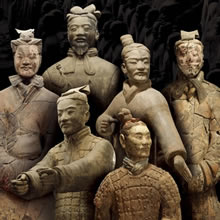 Opening April 2019
The Bowers Museum is thrilled to announce that it will be presenting an exhibition highlighting China's terra cotta soldiers for a third time in the museum's history.