Upcoming Exhibitions
*Exhibitions subject to change!
---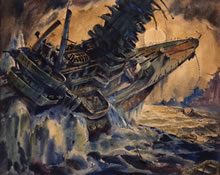 October 26, 2019—February 2, 2020
Purchase Tickets Now! Group Tours
"Visual Arts Top 10: Arts Preview 2019" - OC Register
Arthur Beaumont: Art of the Sea features a stunning array of watercolors by artist Arthur Beaumont, capturing the grandeur of the sea and vessels that sail on it.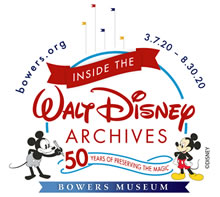 March 7 - August 30, 2020
Stay Tuned for Ticket Launch Date, Soon-To-Be-Announced!
Coming to the Bowers March 7, 2020, the exhibition Inside the Disney Archives: 50 Years of Preserving the Magic celebrates the magic of The Walt Disney Company on the 50th anniversary of its archives, with behind-the-scenes access never before granted to the public.
Read more: Inside the Disney Archives: 50 Years of Preserving the Magic