Past Exhibitions
Since its reopening in 1991, the Bowers Museum has hosted more than 80 exhibitions such as Treasures from the Royal Tombs of Ur, Secret World of the Forbidden City, The World of the Etruscans, Tibet: Treasures from the Roof of the World, Queen of Sheba: Legend and Reality, Mummies: Death and the Afterlife in Ancient Egypt, Terra Cotta Warriors: Guardians of China's First Emperor, Art of the Samurai: Selections from the Tokyo National Museum, Lucy's Legacy: The Hidden Treasures of Ethiopia, and Gods and Gifts: Treasures from the Vatican Ethnographic Museum.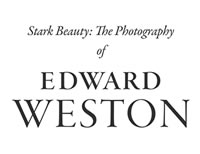 July 22, 2017 – September 17, 2017
During his lifetime Edward Weston (March 24, 1886- January 1, 1958) revolutionized photography by taking unadulterated pictures of his subjects. Stark Beauty captures Weston much in the same way the artist captured the world through his lens.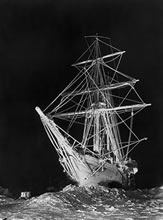 September 30, 2017 – May 27, 2018
Endurance presents Frank Hurley's photographs of the Imperial Trans-Antarctic Expedition (1914-1917) undertaken by renowned explorer Sir Ernest Shackleton and his crew. 100 years after the epic expedition,
Read more: Endurance: The Antarctic Legacy of Sir Ernest Shackleton and Frank Hurley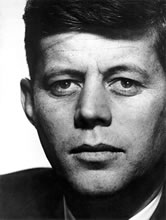 March 10, 2018 – June 3, 2018
American Visionary: John F. Kennedy's Life and Times celebrates the life, political career, and extraordinary vision of one of the country's most admired and most charismatic presidents.
Read more: American Visionary: John F. Kennedy's Life and Times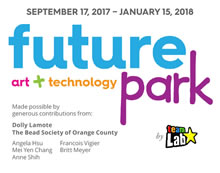 September 16, 2017-January 15, 2018
Members Preview: September 16 9am-12pm General Public opening September 16 12pm-4pm
Admission $10 for everyone over age 2, Free for Bowers Museum members and Santa Ana Residents on Sundays
Read more: Kidseum - teamLab Kids Future Park: Art + Technology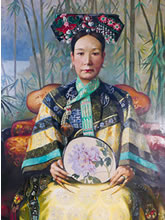 November 12, 2017- March 11, 2018
Empress Dowager Cixi (1835-1908) stands in the center of modern Chinese history. While most commonly understood as a politician, this formidable matriarch was also introduced to Western audience or reader as a connoisseur, patron and even creator of art in the early twentieth century, a phenomenon that interestingly fell unnoticed in modern scholarship.
Read more: Empress Dowager Cixi: Selections from the Summer Palace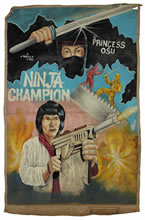 April 1, 2017 - June 4, 2017
Muscles. Ninjas. Cyborgs. What do these three things have in common? All can be seen depicted on flour sack canvases at the Bowers this Spring in Reel Art: Movie Posters from Ghana.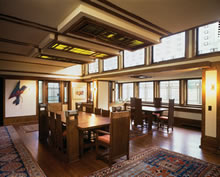 June 24, 2017 - August 20, 2017
Frank Lloyd Wright: Architecture of the Interior presents the lesser-known aspects of his designs, focusing on the furnishings and ornamentation of his revered spaces. This exhibition features high-quality reproduction drawings of interiors, furnishings, and household objects, which offer insight into Wright's inception of a grand idea down to the smallest details and objects.