Past Exhibitions
Since its reopening in 1991, the Bowers Museum has hosted more than 80 exhibitions such as Treasures from the Royal Tombs of Ur, Secret World of the Forbidden City, The World of the Etruscans, Tibet: Treasures from the Roof of the World, Queen of Sheba: Legend and Reality, Mummies: Death and the Afterlife in Ancient Egypt, Terra Cotta Warriors: Guardians of China's First Emperor, Art of the Samurai: Selections from the Tokyo National Museum, Lucy's Legacy: The Hidden Treasures of Ethiopia, and Gods and Gifts: Treasures from the Vatican Ethnographic Museum.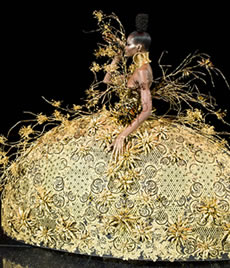 March 9, 2019
-
JULY 14, 2019

- EXTENDED TO JULY 21 DUE TO POPULAR DEMAND!
This exhibition showcases the iconic work of world renowned couturière designer Guo Pei. Featuring more than 40 breathtaking pieces from her most bold runway shows, the masterpieces on view underline the artist's impact on the fashion world and beyond.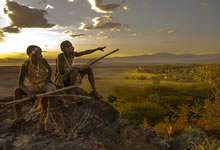 July 7, 2018 - January 6, 2019
Bowers Museum proudly presents the world premiere of AFRICAN TWILIGHT: Vanishing Rituals & Ceremonies, now on view through January 6, 2019.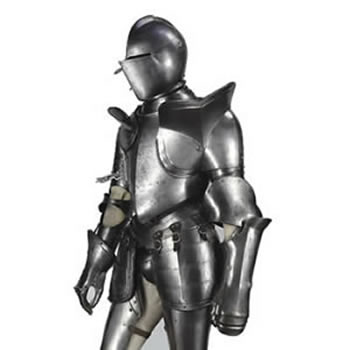 September 22, 2018 – January 13, 2019
Knights in Armor features stunning masterpieces of European arms and armor, dating from the Medieval and Renaissance ages to the Romanticized Medieval revival of the 1800s.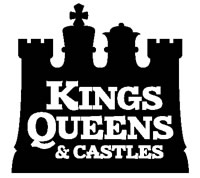 September 29, 2018-February 18, 2019
Bowers Kidseum will play host to Kings, Queens & Castles, a children's chess exhibit co-created by The World Chess Hall of Fame and The Magic House, St. Louis Children's Museum. This innovative, nationally traveling exhibit brings the game of chess to life and provides an engaging introduction to individual chess pieces and game strategy.
May 26, 2018-August 19, 2018
Saturdays and Sundays 10 am- 4pm
Enjoy Extended Summer Hours Starting June 19! Tuesday-Sunday 10 am – 4pm
Santa Ana, CA Bowers Kidseum will open Voyage to Vietnam: Celebrating the Tet Festival in May 2018; a new exhibition to promote understanding of Vietnamese culture.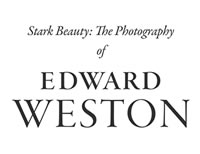 July 22, 2017 – September 17, 2017
During his lifetime Edward Weston (March 24, 1886- January 1, 1958) revolutionized photography by taking unadulterated pictures of his subjects. Stark Beauty captures Weston much in the same way the artist captured the world through his lens.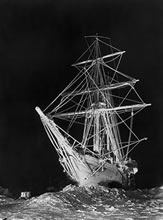 September 30, 2017 – May 27, 2018
Endurance presents Frank Hurley's photographs of the Imperial Trans-Antarctic Expedition (1914-1917) undertaken by renowned explorer Sir Ernest Shackleton and his crew. 100 years after the epic expedition,
Read more: Endurance: The Antarctic Legacy of Sir Ernest Shackleton and Frank Hurley