Past Exhibitions
Since its reopening in 1991, the Bowers Museum has hosted more than 80 exhibitions such as Treasures from the Royal Tombs of Ur, Secret World of the Forbidden City, The World of the Etruscans, Tibet: Treasures from the Roof of the World, Queen of Sheba: Legend and Reality, Mummies: Death and the Afterlife in Ancient Egypt, Terra Cotta Warriors: Guardians of China's First Emperor, Art of the Samurai: Selections from the Tokyo National Museum, Lucy's Legacy: The Hidden Treasures of Ethiopia, and Gods and Gifts: Treasures from the Vatican Ethnographic Museum.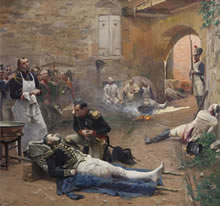 Romanticism emerged as a response to the fear and promise of the American and French Revolutions, the rigidity of the Enlightenment, and the alienation that grew out of the Industrial Revolution. Romantic artists broke free from the constraints of the state-run art academies and embraced a world that celebrated creativity and individuality.
Read more: Revolution To Romanticism: Freedom Of Expression In 19th Century European Painting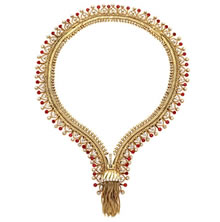 The Bowers Museum in Santa Ana, California, will host "A Quest for Beauty: The Art of Van Cleef & Arpels" a heritage exhibition from October 27, 2013 through February 15, 2014. Spanning over 100 years of history, the exhibition
Read more: A Quest For Beauty: The Art Of Van Cleef & Arpels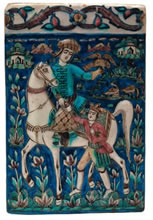 From the vast holdings of the Vatican Ethnological Museum comes a presentation of indigenous spiritual pieces that will enable visitors to learn about the global significance of the objects and their journey to the Vatican. These sixty-five sets of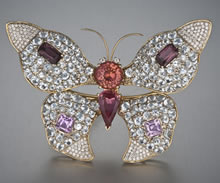 Some gemstones are so rare that only true connoisseurs even know they exist. The Bowers Museum is pleased to present this incredible collection of some of the rarest gemstones in the world in classic jewelry settings.
In the Bowers' tradition of bringing fine jewels and rare gems to the Southern California community,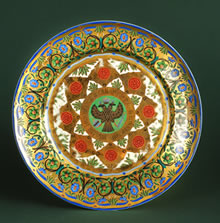 The Bowers Museum is pleased to host The Tsars' Cabinet, which highlights two hundred years of decorative arts under the Romanovs, from the time of Peter the Great in the early eighteenth century to that of Nicholas II in the early twentieth century.
Read more: The Tsars' Cabinet: Two Hundred Years of Decorative Arts Under The Romanovs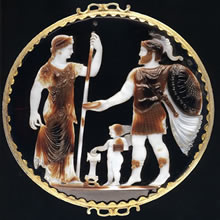 In the mid-1400s, many celebrated artists, goldsmiths, silversmiths and engravers were attracted by the abundance of wealth in the city of Florence, but the most important factor in this gathering of talent was the presence of the Medici family.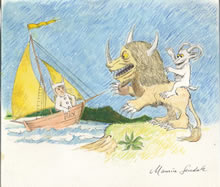 Maurice Sendak: 50 Years ● 50 Works ● 50 Reasons - is a comprehensive memorial exhibition of 50 select works by the late artist supplemented with accompanying comments by celebrities, authors and noted personalities – celebrating the 50th