Past Exhibitions
Since its reopening in 1991, the Bowers Museum has hosted more than 80 exhibitions such as Treasures from the Royal Tombs of Ur, Secret World of the Forbidden City, The World of the Etruscans, Tibet: Treasures from the Roof of the World, Queen of Sheba: Legend and Reality, Mummies: Death and the Afterlife in Ancient Egypt, Terra Cotta Warriors: Guardians of China's First Emperor, Art of the Samurai: Selections from the Tokyo National Museum, Lucy's Legacy: The Hidden Treasures of Ethiopia, and Gods and Gifts: Treasures from the Vatican Ethnographic Museum.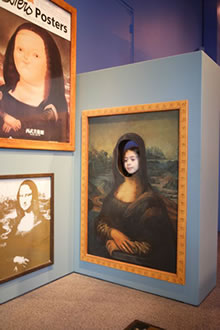 Step inside the framework of famous paintings and experience art like never before in Framed: Step into Art, opening at Bowers Museum's Kidseum on Sunday, January 26, 2014. Children and adults can enjoy a robust noontime meal in Grant Wood's Dinner for Threshers, climb into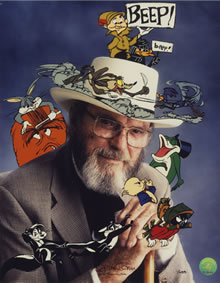 Celebrated as one of the greatest directors from the Golden Age of animation, Chuck Jones drew for a living, and he drew for pleasure and challenge. His passion for drawing was both work and full time hobby, providing an outlet for imagination.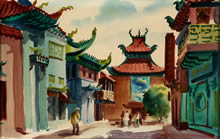 Artists have a long tradition of travelling to far flung lands in search of revelation and artistic breakthrough. What happens when there is such a place right in your midst, yet completely foreign? The unique cultural customs, fascinating architecture, and rich aesthetic of the Chinese communities in San Francisco and Los Angeles inspired many 19th and 20th century artists.
Read more: The Lure Of Chinatown: Painting California's Chinese Communities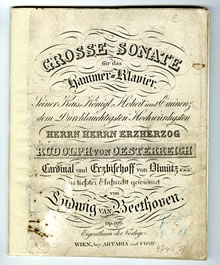 In recognition of the 60th anniversary of the Philharmonic Society of Orange County and its 21st and final season of Dean Corey's leadership, the Philharmonic Society will present a multi-season celebration of the major late works of Ludwig van Beethoven, including a celebratory exhibition at the Bowers Museum. This exhibition of rare Beethoven artifacts has been curated by Dr. William Meredith, Director of the Beethoven Center, San José State University, including a personal letter and drafts of personal scores in Beethoven's own handwriting from the Library of Congress never exhibited on the West Coast.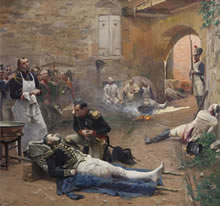 Romanticism emerged as a response to the fear and promise of the American and French Revolutions, the rigidity of the Enlightenment, and the alienation that grew out of the Industrial Revolution. Romantic artists broke free from the constraints of the state-run art academies and embraced a world that celebrated creativity and individuality.
Read more: Revolution To Romanticism: Freedom Of Expression In 19th Century European Painting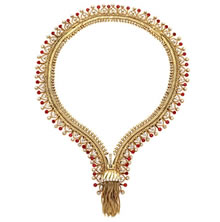 The Bowers Museum in Santa Ana, California, will host "A Quest for Beauty: The Art of Van Cleef & Arpels" a heritage exhibition from October 27, 2013 through February 15, 2014. Spanning over 100 years of history, the exhibition
Read more: A Quest For Beauty: The Art Of Van Cleef & Arpels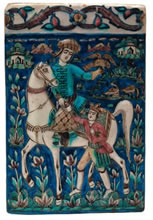 From the vast holdings of the Vatican Ethnological Museum comes a presentation of indigenous spiritual pieces that will enable visitors to learn about the global significance of the objects and their journey to the Vatican. These sixty-five sets of